Melbourne Beach, Florida
Looking for Tranquility?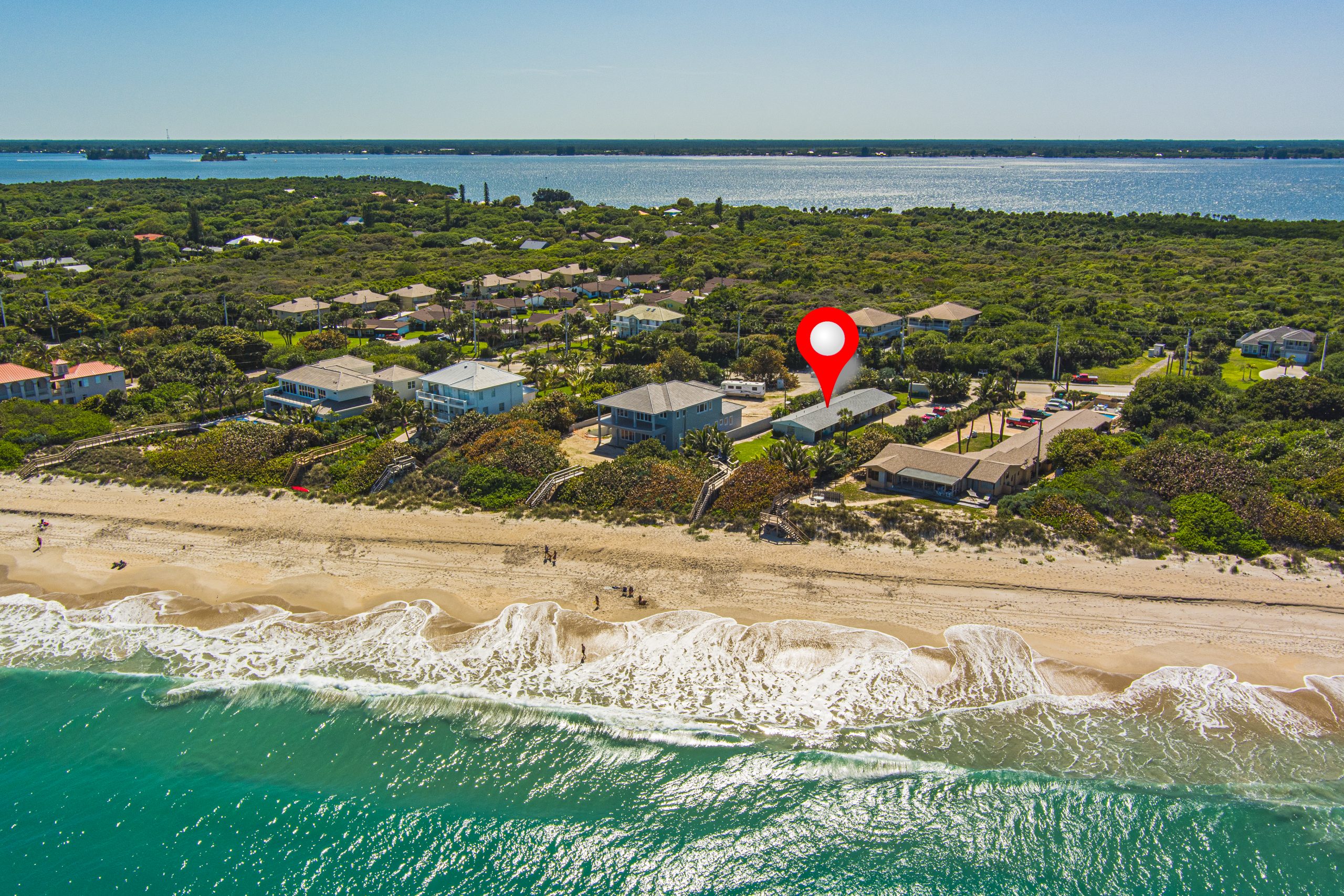 If you are looking for a crowded beach town packed with high-rise condos, fireworks shops, night clubs, and beaches full of spring breakers, this is not the place for you. If you prefer peace and quiet in a beautiful location, where you can get back to nature and and have the beach to yourself, look no further. The photo above was taken during a "busy" day at our beach… Yes, really.
Approximately halfway between Ocean Ave in Melbourne Beach and Sebastian Inlet, Tranquility is located in the heart of the Archie Carr National Wildlife Refuge, the #1 nesting location for Loggerhead sea turtles in the entire western hemisphere. Guests staying here during nesting season often report seeing more new turtle nests than people on the beach each day. If you want to get away from everything for a while and experience true Tranquility, you have found the right place. We look forward to hosting you!
Accommodations
Everything You Need
We pride ourselves in offering everything you need for a relaxing beach stay. All of our suites include comfortable King beds, high-speed WiFi, and streaming live TV. Full kitchens are stocked with all the essentials you might need for cooking, in addition to Nespresso machines and complimentary coffee. Beach chairs, towels, and umbrellas are all provided.
The property has two BBQ grills, a hammock, a laundry room, and a seating area with a view of the ocean perfect for enjoying morning coffee or stargazing at night. We also recently commissioned this incredible mural on the wall next to our outdoor shower:
The prices displayed above are our minimum nightly rates and do not include the $100 Cleaning Fee (charged once per stay), Sales Tax (7%), or Brevard County's Tourist Development Tax (5%). Prices are software controlled and increase on weekends and during higher-demand times.
Plan
Availability & Pricing
Check availability for each of our suites by clicking on their names in the section above.
To see which units are available for specific dates, browse through the calendar below or enter your dates here:
*Please note that we have a two-night minimum stay, except for same-day bookings and dates that connect with existing reservations. Due to our reservation process, all same-day reservation requests made after 9:00 p.m. must be made through Airbnb.
We could tell you how great Tranquility is, but we prefer to let hundreds of reviews speak for themselves.